Details
4:00pm to 7:00pm
Food & Beverage
Southern Comfort Dinner To-Go for Thursday, March 26, 2020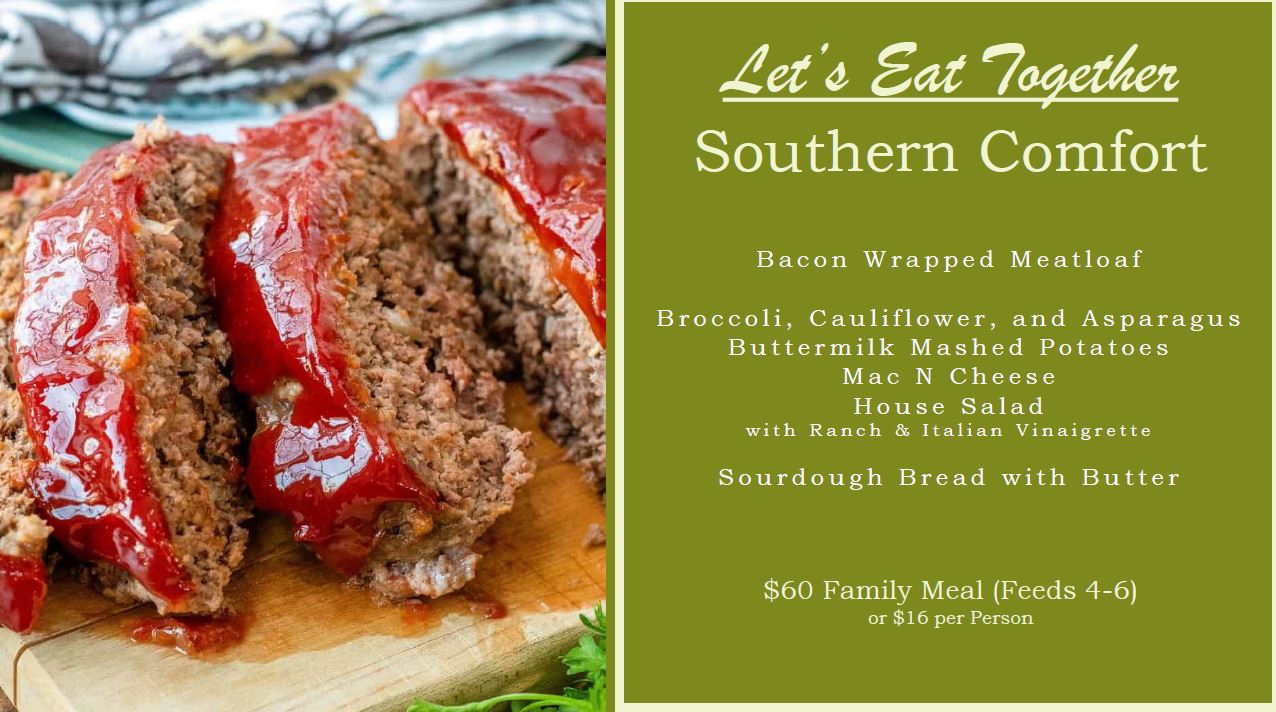 We hope you enjoy our Southern Comfort Meal this evening.
The menu includes:
*Bacon Wrapped Meatloaf
*Broccoli, Cauliflower and Asparagus
*Buttermilk Mashed Potatoes
*Mac N Cheese
*House Salad with Ranch and Italian Vinaigrette
*Sourdough Bread with Butter
$60++ Family Meal (Feeds 4-6), or $16++ per Person.
Order today using The ForeTees App!
*Please call us at 512.346.1114 x3910 upon arrival so that we can deliver your order curbside in The Front Circle Drive as indoor pickup is now prohibited.